Hydrogen purification
What does the treatment consist in?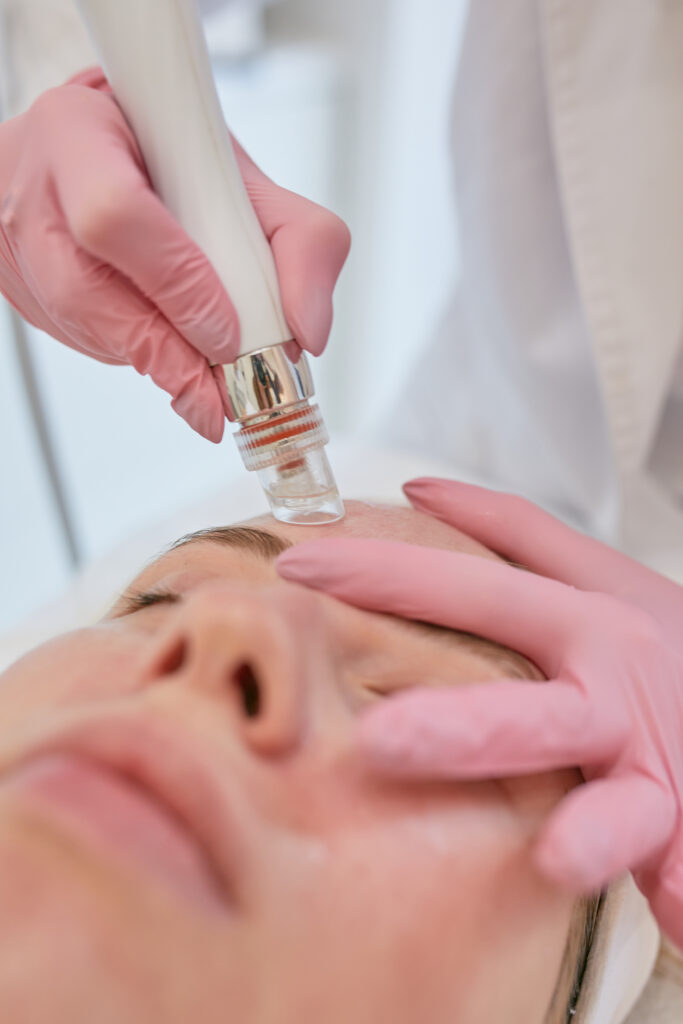 AquaPeelH2 is an innovative system which combines hydrogen cleansing, water peeling and ion infusion. Hydrogen cleansing treatment involves the introduction of microscopic particles of active hydrogen into the skin to cleanse skin cells. Hydrogen is introduced through a jet of water under increased pressure. Due to the small size of the element and its low mass, hydrogen can be introduced into the deep layers. Once there, it eliminates free radicals, which are one of the main causes of skin aging.
Indications
– gray, tired, dry, devoid of radiance, with signs of aging
– The skin requiring deep cleansing and moisturizing
– skin exposed to urban pollution, atmospheric factors/sunlight
– acne-prone skin, blackheads, excessive sebum production
– tendency to inflammation
– enlarged pores
– uneven skin tone
– vascular, hyper-reactive and problematic skin
– preventive effect on healthy skin
Results of treatment
– oxygenation of the dermis, revitalization
– rebuilding of collagen fibers
– improvement of skin density and firmness
– hydration, nourishment, skin tension and smoothing
– sealing blood vessels
– improvement in color, reduction of discolouration
– stopping sebum overproduction, soothing inflammation
Contraindications
– active skin diseases, infections, active herpes
– pathological states of chronic diseases (cancer, diabetes, epilepsy, etc.)
– pacemakers and metal implants
– hypersensitivity to electric current
– pregnancy, breastfeeding
Price of treatment
Depends on the number of stages.